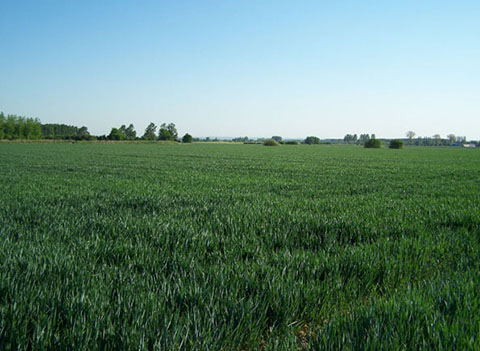 Farmland Around The Track.
Cinder Track on right-hand side. These photos give are an example of the flat elevation of farmland in the Neuve Chapelle-Richbourg area.
The battlefields around Neuve Chapelle is open, flat country. The ground here is cut by many small drainage ditches.
Sometimes in winter the fields were flooded. Because of the high groundwater level of only 60 cm. deep, the soldiers were not able to dig trenches in this area, but constructed instead above ground breastworks. In this country during the rainy days, trench foot would have been a concern for both Commanders and troops.