MENIN GATE VIDEO
A short video I made of The Last Post at the New Menin Gate remembering the Irish soldiers who died in the First World War by Ronan McGreevy.
MENIN GATE
Thank you to all of you who attended our recent exhibition in Tralee.
NEW BOOK ON THE 29TH DIVISION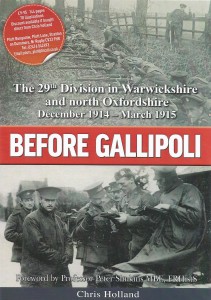 Further Details from - general_resource_7251_73.html
New Radio Documentary on the Munsters in WWI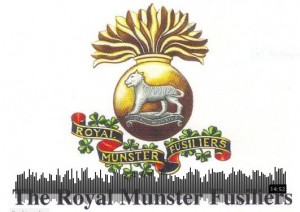 the-munster
NEW WWI ONLINE RESOURCE

WWI TRENCH MAPS AND AIR PHOTOS
NEW E-BOOK BY ROYAL MUNSTER FUSILIERS ASSOCIATION MEMBER
An Irish Soldier in the British Army
OPERATION WAR DIARY
This new project from the Imperial War Museum includes the War Diary of the 2nd Battalion Royal Munster Fusiliers. See -  52d0568e3ae74026a3028d3b

Killester War Memorial Campaign (WW1)
The Killester development, where 247 bungalows were built for the families of men who fought in World War 1 was part of the 'Homes fit for heroes'. Killester railway station was built to serve it, and a competing private bus line was called 'The Contemptible': using the brand image of the 'Old Contemptibles', those who had served since 1914. Our decade of Commemorations demands that we retain and preserve historic buildings within local communities that have a unique link with our world war one heritage. Consequently, the Killester War Memorial Campaign (WW1) has been inaugurated to appeal for cross community support for our efforts to preserve the former Killester Royal British Legion Hall from being demolished, and to protect this unique historic hall as a permanent symbol of commemoration and reconciliation in honour of the many Irishmen who served and who lost their lives during world war one. We Appeal For Your Support. - www.warmemorialproject.com
JOURNAL 2013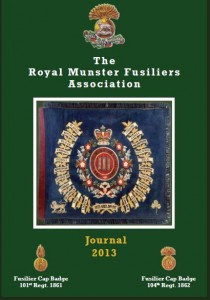 Our new journal (2013) has arrived and will be delivered to members over the next few weeks.
IRELAND'S WORLD WAR ONE VETERAN'S WEBSITE PROJECT
'Our aim is to gather and provide a comprehensive database of the names of world war 1 veterans from the island of Ireland who had enlisted and/or volunteered in World War 1. This a entirely voluntary project and includes the Irish, British, American, Australian, Canadian, New Zealand, African, Indian and other regiments, the Navy, the Flying Air Corps, the Royal Air Corps, Medical, Nursing, Veterinary, Chaplains, Reserve Corps and the Voluntary Aid Detachment. We are seeking names and service details from members of the public who had relatives or who are aware of other persons who enlisted and who were world war 1 veterans from Ireland.'  See - www.worldwar1veterans.com
APPEAL FOR INFORMATION
This photo is of Company Serjeant Major William George Harrison of The 2nd Battalion Royal Munster Fusiliers. He was born in Bandon in Co. Cork in 1887 and was the son of Serjeant Major George Harrison also of The Munsters. Thank you to Barbara Gosse from Toronto who made contact with us recently. Barbara is CSM Harrison's Grand daughter.
WESTERN FRONT TOUR MAY 2013
A few months ago we posted details of a tour of The Western Front being organised by Mike McLoughlin and his brother Barry. The group that went along came back recently from what was obviously a very successful few days. Mike has sent me some photos and a short diary of the tour.
BANDON WAR MEMORIAL COMMITTEE TOUR 2014
Recently we received the following information from Mark Rowlands of The Bandon War Memorial Committee regarding their upcoming tour of The Western Front. Anyone who wishes to secure a place on the tour should contact Mark directly at one of the emails provided.
I am writing to you in my capacity as PRO of the Bandon War Memorial Committee. We should be grateful if the Association could note the intention of the Bandon War Memorial Committee to organise a tour of the Western Front battlefields during the first week of June, 2014. The tour will be based around Flanders and the Somme. Places are limited, so a non-returnable deposit of 100 euro should be paid by May 2013.
Expressions of interest should be made to Mr Michael Doyle (Chairman) at [email protected] , Mr John Brickley (Sec) at [email protected] or myself at [email protected]
Many thanks.

Best Regards,
Mark Rowlands